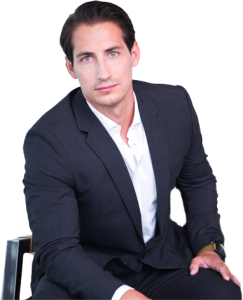 Specialized in Alternative Investments
Specialized in forex, futures, stocks
Bernd Skorupinski was a student at the Cooperative State University in Germany, and it was then the Volkswagen group became aware of his excellence. He relocated to Dubai after school and was then hired to give the brand a new identity in Dubai. Volkswagen was trying to refine its status in society and increase sales. Bernd was able to bring about not only a noticeable increase in sales but also an optimization of profits. Bernd Skorupinski later lectured in his hometown, impacting the experience and knowledge he has gained. He lectured on successful global management in the Middle East.
Bernd became attracted to trading and investing in the financial market due to his desire to experience freedom, independence, and self-development. His drive for excellence helped him recognize the fact that he couldn't succeed in trading without proper education and guidance. He didn't quit his automotive job immediately. Instead, he applied wisdom and decided to learn from an online trading academy which allowed him to learn at his own pace, and it helped him manage both working and learning.
Ten months after his first trade, Bernd made the impressive transition to trade full-time. He received his training from former Chicago Board of Exchange and New York Stock Exchange floor traders and also took it a step further by receiving education from a prominent Natural Gas and Oil Futures Market Maker.
His unique set of experience has enabled him to impact and teach new generations of traders. Being a person who had no foreknowledge of trading and investing, he can relate well with students in the same situation. Bernd has been trading full-time since 2015, which has allowed him to gain a mastery of it and he helps train new traders both from principles and from experience. He helps them reduce the amounts of unnecessary and costly mistakes that new traders are prone to make and also helps shorten their learning curve with his own first-hand experience. Bernd doesn't just teach his students by listening to lectures alone; he also encourages them to get practical knowledge because he believes that principles applied become principles mastered. The practical approach of doing and implementing as you learn also helps build up the student's confidence, which is vital in trading forex, futures, and stocks.
Bernd teaches his students the undiluted truth about trading and takes them through what it takes to be a consistently successful forex, futures, and stock trader. He believes in building core values and discipline that ensures that students do not succumb to the pressures and temptations of the market. He very much believes in following plans and strategy through. He also emphasizes the need for a stress-free and productive environment. As an experienced and seasoned Supply and Demand trader, he also underscores the need for a proper and solid foundation for beginning traders and investors, which involves getting the right training and guidance through mentorship. Bernd said his favorite moment as an expert who teaches trading is the way the students' eyes light up with excitement and confidence when they understand how Supply and Demand trading strategy works and how it can help win in the trading arena.
Bernd studied the market closely enough to predict some market moves with a very high level of accuracy. In the year 2017, he predicted some massive market moves like the EURUSD crash. After that, a huge broker from Europe took notice of how good and accurate he was decided to hire him to help manage a fund directed towards alternative investment. That was how Bernd Skorupinski became a hedge fund manager, accidentally as he would like to say.
HOW TO GET AHEAD IN FOREX TRADING?
Dubai: When Bernd Skorupinski came to Dubai by way of Germany six years ago, he had no idea he would leave his job to become a fulltime trader. Actually, it took him five years to realise that's all he wanted to do. "I started my education in forex trading in January 2015," he said. "I quit my job in October and ever since I've been trading full-time."
"TRADING IS A PROPER PROFESSION WHERE YOU NEED A REPUTABLE EDUCATION FOR IT."
Foreign exchange currency trading, commonly referred to as forex, is a market where banks, businesses, investors and traders come to exchange and speculate on rising or dropping currencies. Unlike the stock market, there is no central marketplace like the New York Stock Exchange. Rather, forex trading is conducted 24 hours a day, 5 days a week and, according to EconoMonitor, had an average daily turnover of nearly $5.3 trillion (Dh19.5 trillion) by the end of 2013. This is a rise from the website's triennial reported turnover of $4 trillion in 2010.
And it doesn't seem like it's slowing down. But to Skorupinski, the appeal to trade came from not only investing in an open market that requires little to feed and leverage, but also investing in himself. "The one reason that fueled my motivation in becoming a full-time trader is the fact that I am excited about the challenge being successful in a discipline that is notoriously difficult," he said. "Trading is a proper profession where you need a reputable education for it." So when he heard about the Online Trading Academy (OTA) of Dubai, he decided to take the plunge. "There are two reasons people join: people are looking for extra income or they follow marketing adverts that show people making $3,000 online," 10-year-trader-turned-OTA general manager Tareq Abu Hantash told Gulf News. "That's why people are motivated to look for a new way to make money." According to Abu Hantash, forex trading is more popular in the UAE than ever before, citing the number of brokers that have sprang up. "Our school has university students, employees and people from all different walks of life," Abu Hantash said. "Anyone can learn."
So when would be a good time to start? "My opinion is that every market will have good periods and bad periods," OANDA's head of education and market analyst John Kyvetos told Gulf News. "So the question is not is it a good time to trade right now but which market would be the right fit in this period."As a five year full-time trader turned full-time analyst, Kyvetos noticed that the market with the US dollar is getting weaker. But right now Japan, Europe and Australia are moving up. The trend that Kyvetos sees — with the more than 50,000 accounts using OANDA — to enter forex trading is that people who joined recently have been getting disappointed by the stock market. "If you see the stock market in the last five years, it slumped, excluding the US," Kyvetos said. "Asia is very bad, Singapore is having one of the worst performing indexes in the world. "People are getting tired of the stock market so they are looking for other ventures and one of them is forex market trading." This may have been a contributing factor to increased currency trading in the UAE, as Kyvetos explained that the stock market has basically been flat in the region since 2014.
As the surge in currency trading increased, so has the success rate. "People who are succeeding with forex are making multiple times their account," Kyvetos said. "Those kind of plans are the minority — I would say more than 50 per cent of people lose money." In fact, Kyvetos goes on to explain that a common misconception of the profession is that you are going to make money. "If you work hard at your 9-5 job you are going to make money," he continued. "But here even if you work hard, you aren't guaranteed. In fact, sometimes you work hard and get the opposite results." What he suggests to clients joining the market is to start slowly. "They have to educate and practice to get experience and understand why they lose," Kyvetos said. "Lots of people dream that they will be rich from the first month but don't know that they have a higher chance of losing money because they lack knowledge." Abu Hantash implements a similar view at the Online Trading Academy of Dubai. "Education is very important, people have to learn how to trade before they jumpright into it," Abu Hantash said. "We focus a lot on teaching people bad habits done by novices." To Abu Hantash this includes applying risk management in order to predict the portfolio and figure out how to become a successful trader where a second job isn't needed. Skorupinski is one of those success stories, where he is now training to become an instructor at the very same school that taught him. "People have reached that stage where they don't need another job to support themselves," Abu Hantash said. "We actually have graduates that are like that."
Don't go big right from the beginning: According to OANDA's head of education and market analyst John Kyvetos, one of the most common mistakes is starting too strong. "What I would suggest to clients is to start slowly and do better before they increase their exposure and risk," he says. "New clients tend to see trading as a get-rich-quick scheme." Educate yourself: The general manager of the Online Trading Academy of Dubai Tareq Abu Hantash stresses the value of education. "People have to learn how to trade before they jump right into it," he said. "Education is very important — people think they can trade like a bank without any proper training." To Abu Hantash, schooling is necessary to learn to avoid bad habits that usually take novices down. Keep a record of your trades: Kyvetos explains that keeping a record of what you trade would help people learn from their mistakes. "This would help them understand why they lose or gain so they can decrease loss or increase their gain in the future." Pay attention to the markets: "My opinion is that every market will have good and bad periods," Kyvetos clarifies. "The question is not is it a good time to trade right now but rather which market would be the right in this period — the market will always have good opportunities." At the moment Kyvetos' analysis shows that while the US dollar is getting weaker Japan, Europe and Australia are on the rise. Risk management: To Abu Hantash, it is perfectly OK to lose money, as long as people are prepared for it. "It's very important to apply risk management rules into trading," he says. "Risk management is important because a trader's mission is to predict the portfolio and figure out how to become a multimillionaire." You don't need a lot of money to turn a profit: Bachir Chaaya, an instructor at the Online Trading Academy of Dubai, debunks the myth that, unlike the stockmarket, you need to have money to make money in forex trading. "The forex market offers the ability to amplify purchasing power and consequently our return on investment," he says. "With small accounts a professional trader has the ability to earn a very decent income." Be humble: "Lots of people have the dream that they will be rich from the first month," Kyvetos says. "But when you are starting out you have a higher chance of losing money than making money." In fact, Kyvetos states that more than 50 per cent of forex traders lose money because they think too highly of themselves. "It's like if we went into surgery out of nowhere," he continues. "There is a high chance of killing the patient since we have no knowledge or experience."
DO YOU DESERVE TO SUCCEED AT TRADING?
It's an important question to ask and explore whenever you're trying to improve your trading and your level of success. I know this might sound strange to you at first, but the more you think about it, and the more you read today's lesson, the more you'll realize I'm only stating the facts.
Why the corporate world isn't working for most people
Realistic and practical ways to escape the rat race