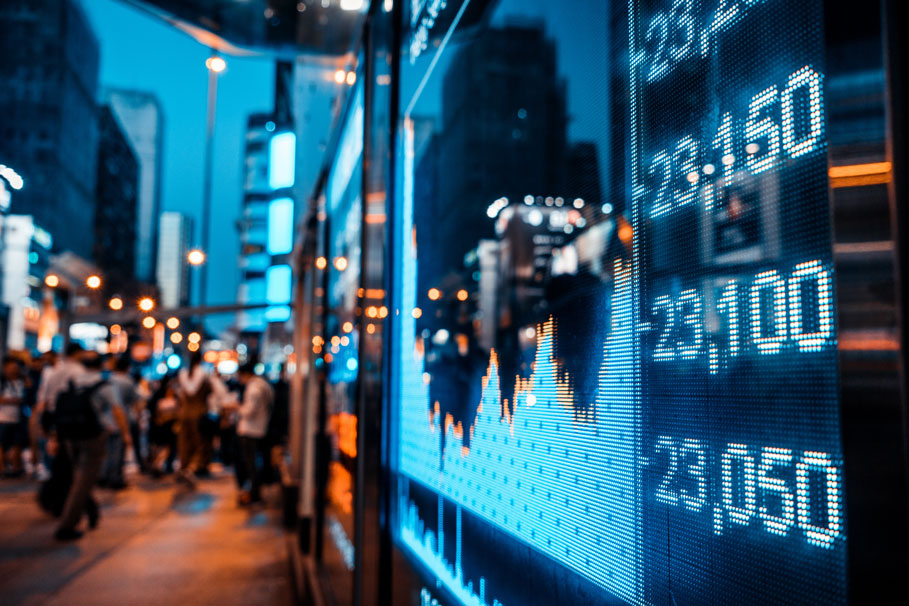 Supply and Demand gives you the edge in the global trading arena
Today, traders are overwhelmed by an oversupply of information. Countless books, strategies and indicators have been designed for one simple reason: They are supposed to help you succeed in the global trading arena. They claim to be the right, best and sometimes only method to transform you into a successful trader. This jungle of opportunities makes it extremely difficult for you to identify a trustworthy partner that provides a proven track record of a working strategy. We at Online Trading Campus use the two fundamental laws that influence the flow of price in any market around the world – Supply and Demand.
Supply and Demand - The only true laws of price movement in any market around the world
Take a second and think back to Economics 101. Market price changes its direction at an area where Supply and Demand is out of balance. The greater the Demand, the higher price travels and vice versa. Hence, when we at Online Trading Campus buy or sell any instrument in the global financial market, we use Supply and Demand to get an objective understanding of the market's true buying and selling nature. In our academy you will learn how to mechanically analyze and identify trading opportunities based on Supply and Demand. You will learn a pre-planned approach to help execute trades without hesitation, and as automated as possible. The longer you evaluate and double guess yourself, the more difficult it becomes to follow through on a decision. Therefore, your decision-making process must be simple, objective and data driven. This is the only way how you can control your emotions in the global trading arena.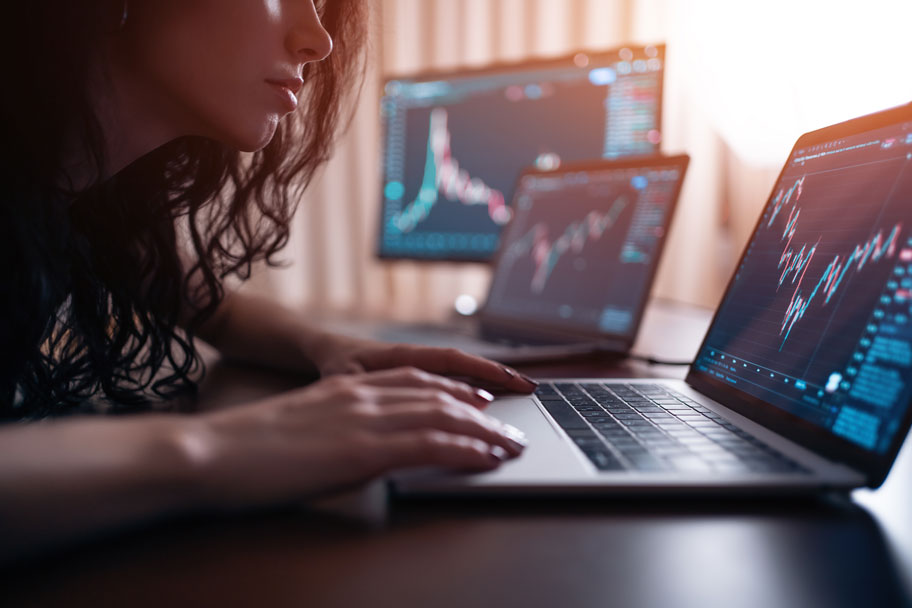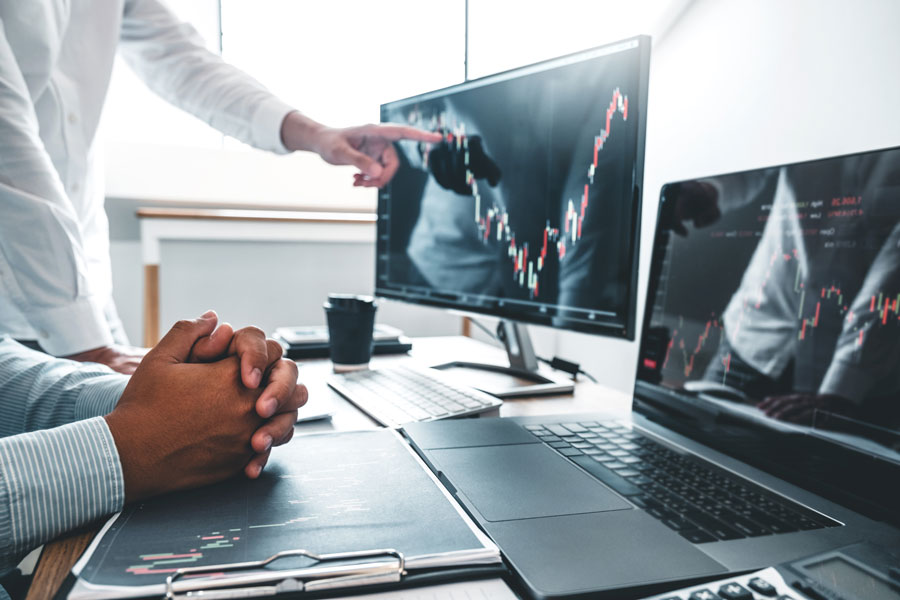 Learn how to apply Supply and Demand in the forex, futures, and stock market
We show you how to translate Supply and Demand into any given price chart, whether you are a preferred forex, futures, or stock trader. With this skill set, a well-controlled mindset, and a knack to pursue opportunities without hesitation, there are higher odds for you to succeed in the global trading arena. Low risk, high reward, and high probability – this is what you must aim for in any trading and investing strategy. These three factors do not depend on complicated analysis tools and indicators. In fact, it's just a matter of taking simple yet sequential steps at a time considering Supply and Demand imbalances in the marketplace. We have developed our own "OTC Blueprint" trading course. This trading course is designed to build a strong trading and investing foundation. The purpose of this course is to convey the principles of how to objectively identify institutional trading activities in advance. Therefore, you can recognize major market turning points before they happen. This is initially taught based on stocks. However, the principles of Supply and Demand are also applicable to all other asset classes. Our Supply and Demand strategy allows you to choose any trading asset in any market of your preference. We will guide you throughout the whole process from identifying to executing a trade in the real-live market environment. Furthermore, the laws of Supply and Demand work on a variety of trading styles and asset classes, from Day Trading, Short Term Trading, Swing Trading to Position Trading for forex, futures, stocks, Exchange Traded Funds (ETFs), and Contract for Difference (CFDs).
The advantages of applying Supply and Demand in the financial market
Our responsibility is to give you an edge when entering the global trading arena. A rule-based strategy that helps you determine where price is likely to change its direction and where price is likely to travel with a very high degree of accuracy. Join our worldwide growing Online Trading Campus network and learn to apply Supply and Demand to find high quality trading opportunities. Supply and Demand principles can be translated into all global financial markets, whether you trade the forex, futures, or stock market. Regardless of trading style, short-term trading, or long-term investing, at the end of the day, it is always going to be Supply and Demand working its way in the financial market. Online Trading Campus is the only academy that offers professional guidance combined with a unique support system in form of a social trading platform, where our students can learn how to utilize the principles of Supply and Demand for all asset classes, forex, futures, and stocks.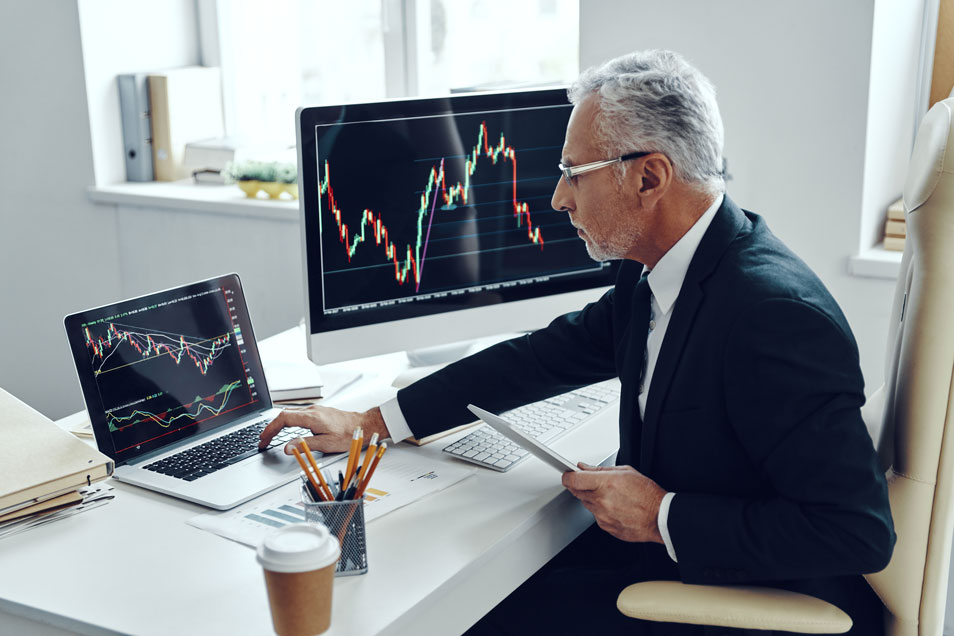 EDUCATED INVESTING STARTS HERE. START YOUR EDUCATIONAL JOURNEY TODAY AND LEARN HOW TO MAKE MONEY WORK FOR YOU.