What does it tell you when the no #1 🥇 🏆 in the FTMO prop trader world accumulated more profits than no #3 and #4 combined?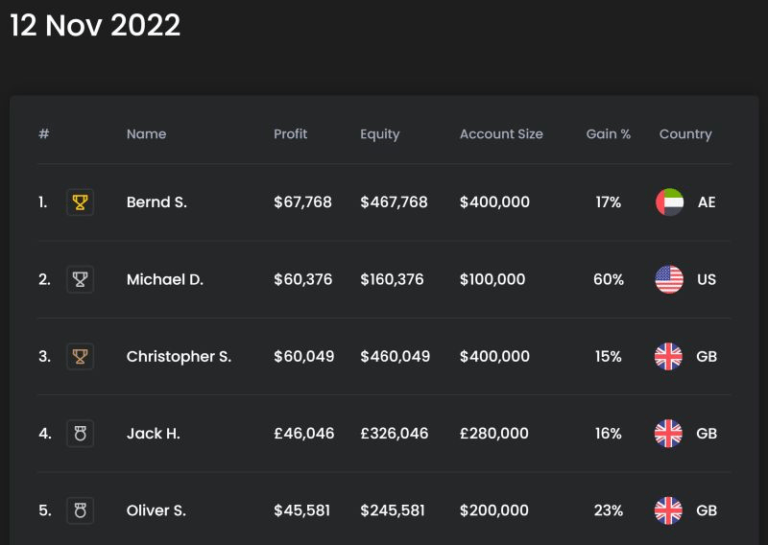 It is also obvious that we are in a market environment where it is not easy to make money in the financial market. Why? The general market participant, they don't deserve to be called traders, only makes money in a bull market, when they just buy into an index, stock, or crypto. Those people think they know what they are doing but in reality, have no clue about trade- and risk management, and more over what makes the market move! #youdontknowwhatyoudontknow
Bottom line they don't have the skill to survive in the financial market and eventually will wipe out their account or be stuck in a trade forever because they are so deep in red.
You decide what you want to be: skilled trader or market participant.
Author Bio: Bernd Skorupinski teaches the undiluted truth about trading and investing at Online Trading Campus and takes you through what it takes to be a consistently successful trader. His favorite moment as a trading mentor is the way peoples' eyes light up with excitement and confidence when they understand how Supply and Demand trading strategy works and how it can help win in the trading arena. He believes in building core values and discipline that ensure his students do not succumb to the pressures and temptations of the market. He very much believes in following plans and strategy through. If you want to know more about the author Bernd Skorupinski please read HERE