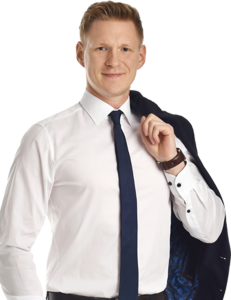 Trained by Online Trading Campus
Tobias Bockhorn is 32 years of age. He grew up in Salzgitter, Germany and currently resides with his girlfriend in Braunschweig. After finishing his school education in 2008, he started vocational training as an electronics technician for automation at Salzgitter AG and worked there till 2014. In 2014, he moved to Volkswagen in Braunschweig, where he produced the first series of batteries of the Electric-Up, Electric Golf, and the Passat Hybrid vehicles. In 2017, he had the opportunity to take a sabbatical year. He thoughtfully took this chance since he was not happy with his career path. It was in that year he figured out what he wanted for his life.
His next and final employer was ACTIA I+ME in 2018. There, he conducted the technical documentation and communication of prototype batteries for rail vehicles. He quit the job in March 2020, and since then, he became a full-time trader.
Tobias began trading in 2009. At first, it was pure curiosity. He has always been enthusiastic about the economy, politics, and business. Because of the variety of books, he has read in his life, he understood how important it is to have a second source of income and say goodbye to the common wisdom of life that "a job in a well-known company is considered 'safe.'"
This meant that he never had to work shifts again. He wanted to be a boss of his own. He wanted to be responsible for his life and finances. Thus, he started watching the financial markets in 2010 with an amateurish charting software. In various aspects, he sold and held positions indiscriminately. That is how he traded for a few years: Mainly day trading, partly without a stop-loss and no prior professional training.
After several full account losses, he stopped trading for about a year. Fortunately for him, the account losses were only in a small four-digit euro range. He started buying trading books and participated in several live seminars from various traders and brokers.
Over a long time, he traded different trading strategies. After many more years, he managed to trade breakeven over a longer time and maintained this level as well. However, he was unable to take the next step to become profitable. He worked on his trading strategy and analyzed his historical trades but failed to achieve positive results. At that time, he realized that only a truly successful trader could help him, not trading and investing books, seminars, or an online webinar.
Unfortunately, it was clear to anyone who dealt with trading in the German-speaking area that there were little to no known traders who showed transparent results over a longer time, especially in 2011.
Tobias decided to write to several brokerage houses and well-known traders to apply for a training position as a trader.
In 2016, he received a commitment to do an internship with a very well-known trader from Germany for three months. At first, at the time, he was as delighted as you think he would be; He finally found someone who could help him professionally. But his initial euphoria quickly subsided when he wondered if this person was profitable and whether his trading system would fit him.
At the same time, he met Bernd Skorupinski and Jan Skorupinski via Instagram. Bernd was already a full-time trader at the time and resided in Dubai. Jan was also in Dubai, but then, he was trading alongside his job.
They started to discuss trading over social media almost on a day-to-day base, and gradually a friendship developed. He told them about his trading passion and always got well-meaning tips from them. In January 2019, on the same day, the Online Trading Campus was launched, Tobias excitingly enrolled into the Campus mentor plus solution. After several months of mentoring by Bernd and Jan, Tobias got consistently profitable in his trading.
Tobias achieved results in the financial market that he hadn't imagined are even possible. His best trade in 2019 he took in the Gold market. He achieved a 1:60 risk to reward ratio in that particular gold trade and made more money with one single trade than with his job in an entire year.
Tobias moved from day trading to weekly and monthly income time frames, which gave him more freedom and time to do things he is passionate about besides trading. Due to his proven profitability, Tobias also quickly became a lead student at Online Trading Campus and supported new students who wanted to learn how to trade.
Ultimately in 2019, he made more money with trading in the financial market than he did with his nine-to-five job. While thinking more logically, it made no sense for him to continue with his regular corporate career and be out of the house for more than ten hours a day.
By March 2020, only after 16 months of mentoring with Bernd and Jan, he quit his nine-to-five job due to his profitability in trading and investing.
Today, Tobias can proudly say that he escaped the "rat race", quit his corporate job, and is a full-time trader ever since. In October 2020, due to his trading passion, he became an official trading mentor at the academy and teaching new students who have similar goals and want to accomplish analogous results.