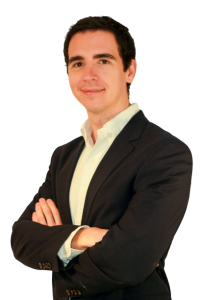 Trained by Online Trading Campus
Online Trading Campus certified
Michael Melia was a student at the University of Sheffield in the UK where he graduated with a Bachelors Degree in Law. Following graduation and six months of travel in South America, he was hired by Bentley Motors to join their exclusive graduate scheme in the Procurement Department at their UK Head Office. Bentley Motors is a highly prestigious and historical brand which was attempting to gain market share and increase sales through new product launches. Michael played a key role in the procurement of multiple components for these new products such as the Mulsanne and Bentayga whilst also completing a Masters Degree in Supply Chain Management.
Following four successful years with Bentley Motors, Michael embarked upon twelve months of global travel before joining Audi Volkswagen Middle East in Dubai as the Procurement Manager. Michael was tasked with optimizing the companies cost structure through detailed price management, saving initiatives and commercial improvements with external suppliers. It was during this time that Michael began to take a keener interest in his own finances, the financial markets and investing. Through self-education, Michael quickly came to the realization that acquiring multiple sources of income were required in order to achieve his desire of one day becoming financially independent and the freedom associated with it.
After more than four years with Audi Volkswagen Middle East, Michael was made redundant along with a large proportion of his colleagues. It was at this point that he decided to pursue his dream of financial independence and enrolled with the Online Trading Campus. Michael moved with his partner to her home country of Argentina where he focused full time upon his trading education with the Online Trading Campus. A combination of the academies' online training courses, live trading classes and support from Bernd and Jan has equipped Michael with the skills, knowledge and confidence to now become a full-time trader.
Michael's professional background and experience mean that he is excellently positioned to relate well with new Campus students who are taking the first steps on their trading journey. Michael seeks to provide an empathetic ear to the challenges new traders and investors face and to support them in overcoming these hurdles. His goal is to continue to develop his own skills as a trader whilst also guiding new traders and helping them to achieve their financial goals.